Learn more about Scotts Valley Senior Life (SVSL), our funding, board of directors, and history.
Read Testimonials by appreciative seniors in our community
Funding
One thing unique about
SVSL
is there are no paid employees and no rent to pay! This means our expenses are very low, allowing nearly 100% of donations received to be used to directly help seniors living in the area of Scotts Valley, California. The pie chart below shows expenditures only for the fiscal year ending 3/31/17. On 3/31/17
SVSL
had liabilities of $9,120 for three different Memorials, and also the Spring Lakes Special Needs fund which constitutes the majority of that amount. In the new fiscal year beginning 4/1/17, SVSL will disburse these 2016 & 2017 fiscal year-designated receipts.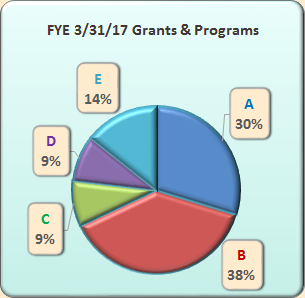 Scotts Valley Senior Life expenditures fiscal year end 3/31/17
A = In-kind Trailer Gift for Montevalle
B = Grants Given
C = SVSL Senior Educational Seminars
D = Conference on Grants
E = Transition from MCL to SVSL Association
Board of Directors
Dave Hodgin, BA, CMC  —  President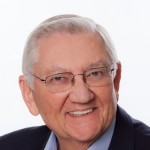 Dave Hodgin's distinguished career spans several continents as well as industries in leadership positions in consulting, sales, distribution, corporate administration, and finance. He has completed 46 years as a professional Business and Management Consultant, continuing to serve clients throughout the United States and overseas from a base at The Pathfinder Companies' offices in Scotts Valley, California, where he supervises the work of all consultants. He served as the President and Chairman of the Institute of Management Consultants, Northern California Chapter and on the board of the Central Coast Regional Water Quality Control Board (a CA state agency). Currently he serves on the board of various companies, associations and community organizations, including as a Director of the local water district, on the board of the California Association of Water Districts and the Executive Committee of that industry's Joint Powers Insurance Authority. Dave also founded and currently chairs the Monterey Bay Consultants Group and was the 2006-2007 President of the California/Hawaii/Nevada District Exchange Clubs. He is a founder of Surf City Exchange Club and treasurer for Valley Gardens Golf Club and Scotts Valley Community Theater Guild. He was recently honored by the Scotts Valley Chamber of Commerce as the "2015 Scotts Valley Man of the Year."
George Haas  —  Vice President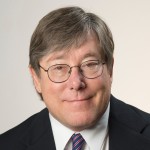 George Haas has been a resident of Scotts Valley for 28 years. He has two grown children, a son and a daughter, who attended Scotts Valley schools and recently graduated from Cal and UCLA, respectively. He has over 15 years experience in the insurance industry, serving now as a financial advisor with an emphasis on retirement planning and investment. His most recent studies deal with new legal and ethical standards to protect the rights of senior citizens during the financial advisory process. Currently he is an active member of the Scotts Valley Senior Center. He is using his special talents as a photographer to record
SVSL
activities.
Dave Bengtson  —  Treasurer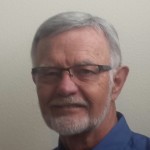 David A. Bengtson, BA, graduated from the University of Northern Iowa with a business degree and accounting emphasis. His early volunteer endeavors supported diabetes associations, including successful joint efforts to form the Iowa Diabetes Association (IDA), served as Chairman of the Greater Des Moines Chapter of the IDA, helped organize the first camp for diabetic children in Iowa, organized and directed the first statewide Diabetes Detection programs, served as president of the IDA, and was the Iowa delegate to the American Diabetes Association national meeting. He and his wife have lived in Montevalle for 17 years. He was Treasurer of the Montevalle Board of Directors for four years.
Maxine McCarthy  —  Secretary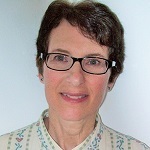 Maxine McCarthy graduated from UC Berkeley and initially taught English as a Second Language, high school subjects and GED Preparation courses with the Adult Education Program in Watsonville. Switching to the high technology industry, she spent 30 years managing technical projects, vendor relationships, and developing websites for large corporations. She also develops websites for small businesses and non-profit organizations. She and her husband have lived in Scotts Valley for 28 years. She brings her special talents in newsletters and website development to
SVSL
.
Karen Bonnie  —  Historian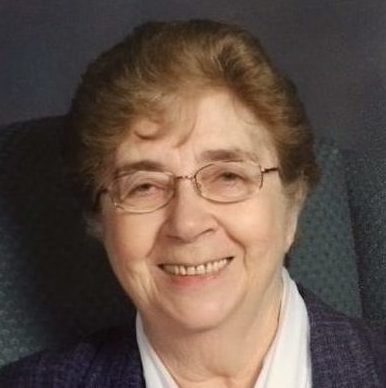 Karen spent her career working in hospitals as an RN while raising her four children. She and her husband first moved to Scotts Valley in 1975. She earned her MA with an emphasis in gerontology. Karen spent 30 years with Red Cross disaster teams in the U.S. and Puerto Rico, Saipan and Guam. Her most challenging assignment was in New York after 9-11-2001. She moved from the mountains to Montevalle in 1999. Karen was part of the group that founded Montevalle Community Life (now called
Scotts Valley Senior Life
).
Sherilyn Dominique  —  Director
Sherilyn Dominique has been a resident of Scotts Valley since 2012, after living in Santa Cruz 28 years. Her work experience includes Executive Management of a Santa Cruz Radiation Therapy Clinic where she was in charge of every non-medical aspect of the clinic. Working closely with the Medicare system on a local and national basis, Dominique has insight into the legalities involved with senior health care coverage. She has volunteered with the American Red Cross, American Cancer Society and Agricultural/History Project, and is presently on the Management Committee of Spring Lakes Park.
Michael Wieland  —  Director
Our History
Scotts Valley Senior Life
(SVSL) received 501(c)3 tax deductible status as a non-profit organization in February 2010. Our EIN number is 26-4549259.
SVSL
is our new name reflecting our service to senior citizens living in the broader Scotts Valley area. Prior to March 2016, our name was Montevalle Community Life (MCL).
Some of our Constituents
Sign Up for the SVSL Newsletter