Learn more about Scotts Valley Senior Life Association (SVSLA), our funding, board of directors, and history.
Read Testimonials by appreciative seniors in our community
Funding
One thing unique about SVSLA is there are no paid employees and no rent to pay! This means our expenses are very low, allowing nearly 100% of donations received to be used to directly help seniors living in the area of Scotts Valley, California.
The pie chart below shows expenditures only for the fiscal year ending March 31, 2020.
Scotts Valley Senior Life Association expenditures fiscal year end 3/31/20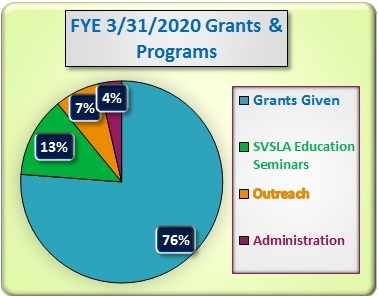 Board of Directors
Dave Hodgin, BA, CMC  —  President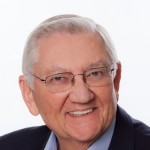 Dave Hodgin's distinguished career spans several continents as well as industries in leadership positions in consulting, sales, distribution, corporate administration, and finance. He has completed 47 years as a professional Business and Management Consultant, continuing to serve clients throughout the United States and overseas from a base at The Pathfinder Companies' offices in Scotts Valley, California, where he supervises the work of all consultants. He served as the President and Chairman of the Institute of Management Consultants, Northern California Chapter and on the board of the Central Coast Regional Water Quality Control Board (a CA state agency). He also served for 15 years as a Director of the local water district, on the board of the Association of California Water Districts and the Executive Committee of that industry's Joint Powers Insurance Authority. Dave also founded and currently chairs the Monterey Bay Consultants Group and was the 2006-2007 President of the California/Hawaii/Nevada District Exchange Clubs. He is a founder of Surf City Exchange Club and currently a member of the Scotts Valley Planning Commission, treasurer for Valley Gardens Golf Club and the
Scotts Valley Community Theater Guild
. He was honored by the Scotts Valley Chamber of Commerce as the "2015 Scotts Valley Man of the Year."
George Haas  —  Vice President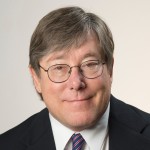 George Haas has been a resident of Scotts Valley for 28 years. He has two grown children, a son and a daughter, who attended Scotts Valley schools and recently graduated from Cal and UCLA, respectively. He has over 16 years experience in the insurance industry, serving now as a financial advisor with an emphasis on retirement planning and investment. His most recent studies deal with new legal and ethical standards to protect the rights of senior citizens during the financial advisory process. Currently he is an active member of the Scotts Valley Senior Center. He is using his special talents as a photographer to record
SVSLA
activities.
Dave Bengtson  —  Treasurer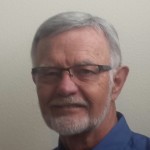 David A. Bengtson, BA, graduated from the University of Northern Iowa with a business degree and accounting emphasis. His early volunteer endeavors supported diabetes associations, including successful joint efforts to form the Iowa Diabetes Association (IDA), served as Chairman of the Greater Des Moines Chapter of the IDA, helped organize the first camp for diabetic children in Iowa, organized and directed the first statewide Diabetes Detection programs, served as president of the IDA, and was the Iowa delegate to the American Diabetes Association national meeting. He and his wife have lived in Montevalle for 18 years. He was Treasurer of the Montevalle Board of Directors for four years.
Dr. Morris Barenfus – Director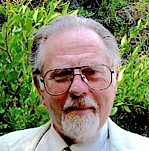 Dr. Morris Barenfus is an emeritus science professor from Bethany University, where he was also Program Director for Natural Sciences and Mathematics. He holds a doctorate (VMD) in veterinary medicine from the University of Pennsylvania. Earlier in his career, he served as an educator and academic administrator at UCLA, UC Santa Cruz, and Hartnell College. He also was congregational leader of Branch of the Lord, Los Gatos. In recent years, he has been teaching homeschoolers courses the natural sciences under the auspices of Ocean Grove Charter School. Because of his interest in bridging science and faith, he has also been sharing teachings in Bible-Theology. Dr. Barenfus and his wife, Lupe, moved From Rolling Woods to Spring Lakes Park in Scotts Valley in 2016. Currently, he is serving on the Spring Lakes Park Management Committee.
Our History
Scotts Valley Senior Life Association
(
SVSLA
) received 501(c)(3) tax deductible status as a non-profit organization in February 2010. Our EIN number is 26-4549259.
SVSLA
is our new name reflecting our service to senior citizens living in the broader Scotts Valley area. Prior to March 2016, our name was
Montevalle Community Life (MCL)
.
Some of our Constituents
SVSLA presents these external resources for your information. They are listed merely in the hope that some may prove of value to you. Please let us know if you feel their inclusion on this page presents a problem to you or your friends.
SVSLA Memberships
Scotts Valley Senior Life Association is a member of these organizations in Scotts Valley, California, which serve senior citizens in the area: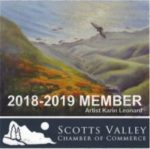 Scotts Valley Chamber of Commerce member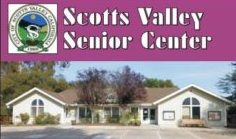 Scotts Valley Senior Center sponsor
Sign Up for the SVSLA Newsletter
To request the latest SVSLA Annual Report, please use the Contact Form to send us an email message.
Report website problems to webmaster@scottsvalleyseniorlife.org.